10 Reasons to Get Out While Staying In
To those already familiar with the lifestyle, the recent RV boom was no surprise. RVing in general grabbed the spotlight in 2020 and 2021 as the preferred way to spend time as consumers shied away from airports, hotels and cruise ships. What else does luxury RVing have to offer aside from safety and convenience? Here are just a few reasons that life in a Marathon is the best way to get out while staying in.
1. Carry What You Need and What You Want
For couples who want to take both sets of golf clubs (not to mention entire golfing wardrobes), the pickleball paraphernalia, shotguns for skeet and at least three cameras with lenses and more, you can do that in a Marathon. With ample wardrobe space and traditional, hidden and bay storage, you'll have a place for everything.
2. Togetherness
Whether you go for a romantic stay in the Smoky Mountains or are off to see those friends you met at that Southern California resort you've been visiting for at least a decade, your vacation is whatever you make it. With the options for built-in wine storage, outdoor kitchens, state-of-the-art entertainment centers and more, every day is a celebration of life.
3. Flexibility
Not only is a trip in a Marathon a more desirable way to travel from a safety point of view, but without the tethers of geographic locations and set schedules, you can linger in that newly-discovered beach town or pick up on a whim to head to the mountains.
4. Connect with Nature While Enjoying a Life of Luxury
Picture yourself soaking in the sun in the middle of nowhere, freshly made frappe in hand as the birds chirp and the local wildlife frolic about. Widely accepted benefits of time spent outdoors include increased energy, boosted immunity, healthy doses of vitamin D and inspired creativity, among others. Life in a luxury bus conversion offers you the beauty of nature without any of the "roughing it."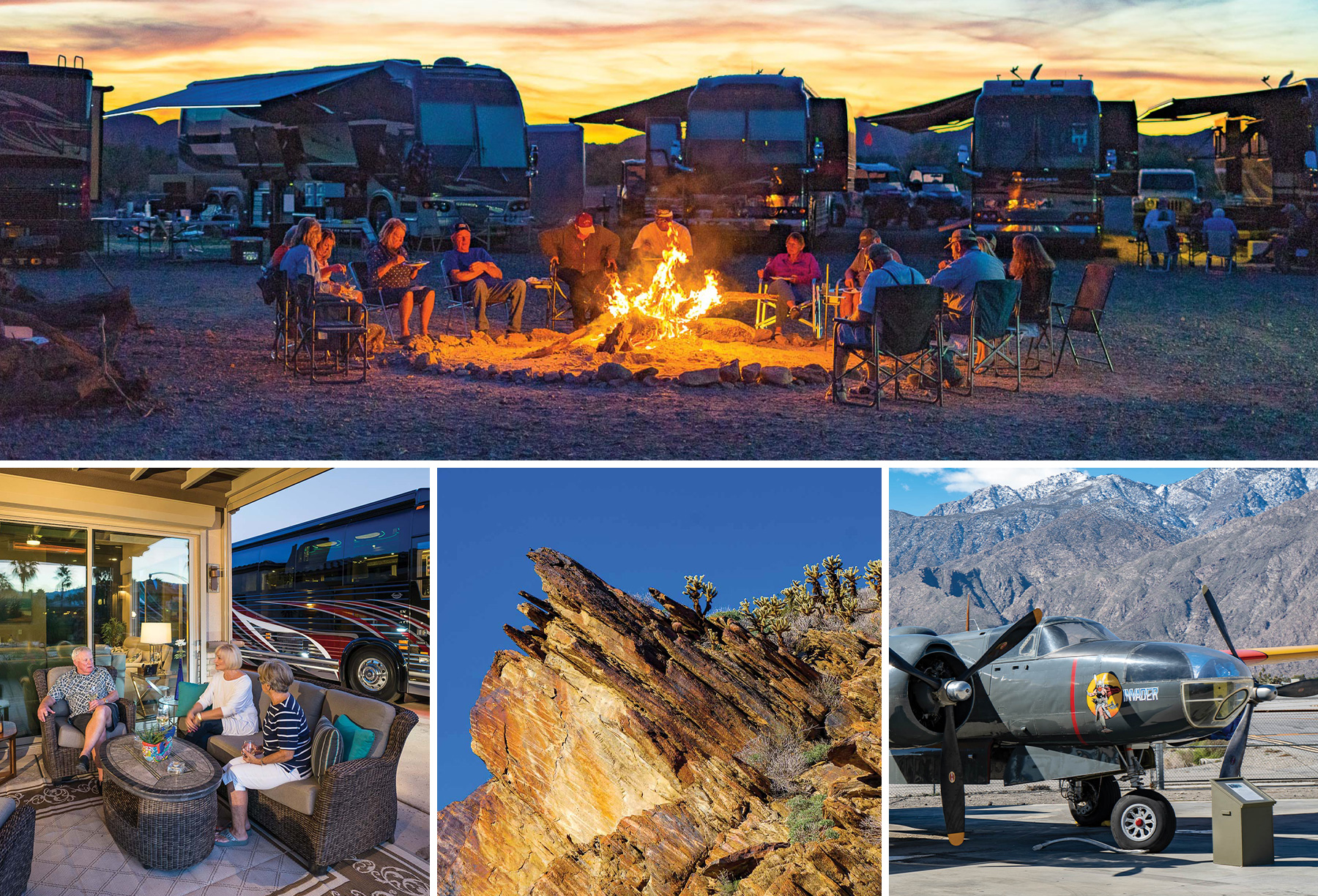 5. Your Pets Deserve a Vacation, Too
Reward your pets' unconditional love with a true family vacation. Not only will Fluffy have a great time, but you'll be worry-free knowing that your furry bit of joy personified is in the best of hands – yours. And since you're in your own home on the road, and not in a hotel, just like you don't have to worry about who last slept in your bed and question the cleanliness of those glasses by the sink, you also don't have to concern yourself with whether or not the carpet cleaner was truly successful the last time a strange dog had an accident.
6. Guest House When Visiting Family and Friends
Whether traveling cross-country or just across state lines, you'll have a cozy home to stay in no matter where you find yourself. And when family and friends trek to your neck of the woods for a pop-in or celebration, you'll be ready to roll out the red carpet with the perfect guest house.
7. See What You've Been Missing
You've been everywhere, but have you seen everything? Those who've traversed North America know there are no fly-by states. Each area has its own unique sites, cuisines and quirky offerings. From specialty museums to famous dishes to the world's largest ball of string, just imagine the adventures that await around the next turn.

8. Let Go of Those Things You Want to Let Go
It's easier to let stress fall away when you wander. You're free to be as connected or as disconnected as you choose. Want to work from the road? You can. Need to unplug and connect with nature? The option is there.
9. Make New Friends
Although some people fear that their social circles may shrink when they set off on mobile adventures, what most have found is they've met lifelong friends while on the road. As a Marathon coach owner, you're bound to meet fellow sojourners and develop lasting relationships based on common interests. However, you may find that the RVing community as a whole is eager to share a meal and a story at a moment's notice, gather together to celebrate just about anything and provide support whenever there's even a hint of a problem.
10. Meals In or Out
Traversing the country's diverse regions makes dining in or out a true culinary adventure. From decadent restaurant meals in each new town to hand-selected local ingredients to create your own feasts fit for any dietary restrictions, life is good when your home base is with you every step of the way. Take "local" cuisine a step further when you catch your dinner in the river running by your campsite and then grill it in your custom outdoor kitchen. That's something you can't do in a hotel.