THE PREVOST CHASSIS
The Prevost chassis is, quite simply, the ultimate motorcoach chassis.
The Prevost chassis, the benchmark of strength and safety, is constructed on a unibody structure. On uneven roads, the integrated Prevost chassis remains strong and rigid, preventing any twisting of the chassis floor. Cabinetry, flooring and appliances stay stable – an important factor in keeping your motorcoach safe for years to come.
On other coaches, the chassis is the lower structure, from the floor down – the walls, ceiling and caps are added later. It is not uncommon for other RV chassis to torque, or twist, when encountering uneven road surfaces. This twisting moves through objects attached to the floor such as cabinetry, tile and appliances.
Prevost Chassis: Engineered to be a motorcoach.
The majority of the Prevost chassis is made from stainless steel, welded together to form one top-to-bottom, corrosion-resistant structure.
Other RVs often use steel in their chassis, and even coat the frames in a protective spray coating, but the added-on walls and ceiling are made from steel, aluminum, wood or any combination – never matching the stability of our unibody frame.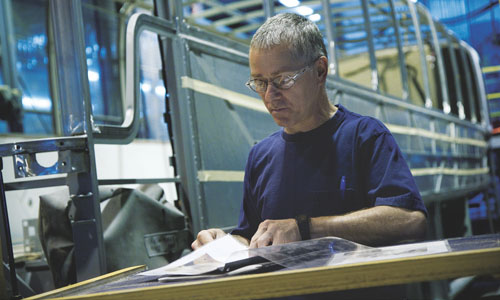 Prevost engineers work closely with Marathon to accommodate the high demands of luxury motorcoaches. We work together on everything, including slides and other modifications, all the while maintaining the high standards of strength and safety found in a commercial bus.
The Prevost chassis is built to travel more than a million miles. Our chassis is built to the same exacting standards as Prevost's commercial bus chassis.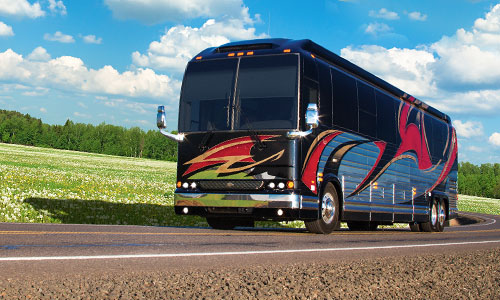 Unlike other RVs, the Prevost chassis is designed to travel well over a million miles. You'll only need to stop to change drivers, take on fuel and passengers or get regular maintenance.
Prevost's aim is to provide customers with the highest quality commercial bus and motorcoach chassis that will stand up to the rigors of all-weather travel. Safely moving people. Every day.

The best of both worlds, Marathon Prevosts were specifically engineered for RVers while keeping the pedigree of a safe, smooth and robust commercial bus.
The Prevost chassis handles better and provides better responsiveness because of the inherent strength of this fully-welded unibody chassis, which is rarely impacted by twists and turns that damage other chassis.
There are two 45′ chassis available: The H3-45 with sleek modern sides and the most storage of any RV on the road; and the X3-45 with classic stainless ribbed sides and 89″ of headroom.
The unibody structure is the strongest, safest and most durable in the motorhome industry.
A Prevost chassis is assembled with robust 304-grade stainless steel, known for its structural integrity, durability and corrosion resistance.
The proven Volvo D13 engine has excellent torque even at low RPM, and engine emissions and improved air quality are beyond EPA regulations.
Transmission output retarder braking system.
Aware adaptive cruise control, which adjusts the cruise speed to maintain a safe following distance, including features like following distance alert and impact alert.
State-of-the-art tire pressure monitoring system for both heat and pressure.
Slide-outs with all-around scenic windows.
Frameless side windows are full-height and blended with the sides for a clean look on the outside and a panoramic view on the inside.
The Prevost electronic stability program: provides assistance when the unexpected happens with increased protection against coach rollovers; and provides better control of the coach.
Easy-to-use mobile apps for service location, warranty services, technical manuals and service bulletins.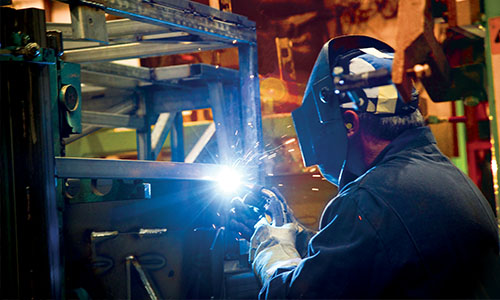 PREVOST CHASSIS ADVANTAGES
Prevost's own "zero-tolerance" assembly precisely calibrates the alignment and positioning while each piece of stainless steel structure is being welded. This means that every Prevost coach has maximum resistance to stress, bending and buckling over the course of its lifetime.
The incredible engineering of the top-to-bottom welded frame allows Prevost to get the maximum rigidity benefits with the minimum weight added.
Prevost independent suspension is designed and built by Prevost.
Anti-lock braking system is sized and calibrated to provide the safest, shortest stopping distance across a wide range of road and weather conditions.
Largest service network of any North American motorhome builder with 150 service center providers, 14 service centers and 13 field service managers.
Large storage bays provide unsurpassed square footage of under-floor cargo space.
Patented Prevost beam adds strength so the vehicle can accommodate more slides and more floor space without reducing space for amenities and storage.
Factory-integrated telematics allows the driver to monitor the engine, transmission, ABS system, tire pressure monitoring system, diesel particulate filter, Prevost electronic stability program and more from the integrated dash display using Prevost Liaison.
The Prevost PRIME system is an energy management system that reduces fuel consumption by using the engine down time (braking, deceleration and other negative torque situations) to charge the batteries and compress air.