From Blind Date to Happily Ever After: A Love Story
Coach Owner Spotlight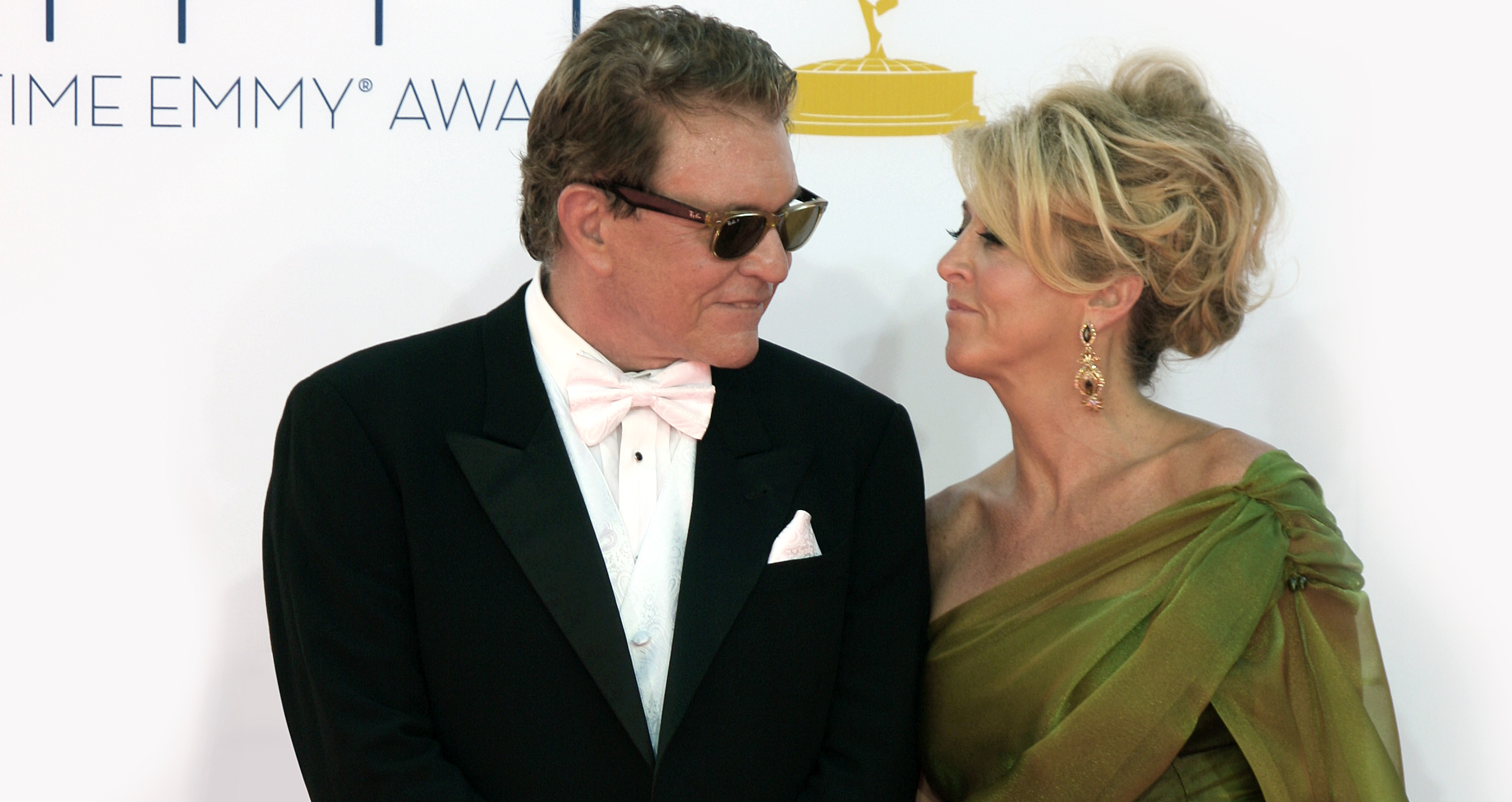 This is a love story – a love story so epic and quintessential that only a leading man as charismatic as Tom Berenger and a green-eyed beauty as vivacious as Laura Berenger could truly make it believable. It all started with a blind date about 13 years ago.
"A mutual friend fixed us up at a small dinner party of about eight of us," said Emmy award-winning actor Tom Berenger. Tom, having spent some time in Italy filming "Oltre la porta," and Laura, having been raised by Italian parents in Huntington, West Virginia, immediately created their own private bubble among the crowd. Apparently, Italian is the language of love.
A well-known acting powerhouse, starring in movies such as "Major League," "The Big Chill," "Platoon," "Sniper" and countless others, Tom reminisced about his time in Rome in 1980.
"I would hear the crew talking about food," said Tom, reflecting on his initial trip to Italy. "This would start in the morning and would go on all day long, until we wrapped – where they were going to eat that night or what they were going to eat the next night, what they were going to eat over the weekend. Food, food, food, food, food. I would start getting hungry. My stomach would start growling overhearing their chitchat. That is so typically Italian to me. We didn't do that at home – we were Irish. We'd say 'That was good,' but then we were done. But oh no, in Italy, it's like a religion or a cult. And Laura's like that."
Not long after that first date, they would find themselves sharing both meals and adventure in Italy. "I'd been to Rome several times and the Amalfi Coast, Florence and Siena, but I hadn't been to Venice," said Tom. "That was her territory. I looked at a map before we went and said, 'My god, it looks like an ants' nest. How do you know your way?'"
Pointing from spot to spot on a map, Laura had learned to manage this Italian city's maze with complete ease using the homes of her aunt, grandmother and other family members as points of reference. According to Laura, Tom is now also like a local, traversing the charming alleys and paths, gorgeous canals and unforgettable bridges with ease.
Although much of her family hails from Italy, Laura was born in Huntington, West Virginia, a picturesque town nestled on the banks of the Ohio River, and raised in a lively household by Italian-born parents.
"My dad was an artist," said Laura. "He always had the windows open and opera music playing. You could hear the conversations, as he had a loud voice. And always the smell of fresh bread baking: He was an excellent cook. We'd walk by after the bus would drop us off after school. Everybody would stop at their houses, say 'bye, see you' to each other and their houses would be quiet. But not mine."
In contrast, Tom was raised in a quiet home, with shy family members, including his sisters and mother. Laura describes him as a "true Gemini,"as Tom is quiet and shy in his everyday life, yet bold and self-assured both on the set and on the red carpet.
In 2012, his acting and personal personas merged at the premiere of the History Channel's "Hatfields and McCoys" at the Keith-Albee Performing Arts Center in Huntington, West Virginia. Tom played Jim Vance in this popular historic miniseries. "Here we were, back in her hometown, at this theater she's always talked about," said Tom. "Life is a circle."
Big, beautiful, old-fashioned and adorned with red velvet, the movie house of Laura's youth hosted this anticipated premiere. Though it was filmed in Romania, the story itself takes place in the Appalachians in West Virginia and Kentucky. In addition to Laura, the co-writer Darrell Fetty and his father also hailed from Huntington, making this town the ideal spot to showcase the story of the two famous feuding families and the region they called home.

"That was the first movie theater I'd ever been to," said Laura. "I still had some girlfriends who lived in the area. The premiere was a big hoopla. They had the TV news, the radio and the newspaper people. My girlfriends and I were there for the Q&A after the premiere. Tom gets up and they ask him how he ended up at the Keith-Albee. He told the story of how, when I was little, it was my first movie theater. Then he said, 'By the way, I know I'm not supposed to do this in public, but later this evening I'm going to propose to Laura.' I still get flushed just talking about it. All of a sudden all of the cameras are on me and I wanted to crawl under the seat."
However, that didn't stop her from giving him the answer he sought. "I told him, if we ever were to get engaged I wanted it to be a very quiet, special, just-between-us moment," said Laura. "I was very specific. I let him know I wanted it to be private. But when he did this, it was actually very cute and very sweet."
As Laura punctuated her story with a bit of a chuckle, Tom quickly chimed in about a photo captured that night by the media – Laura in the audience, hiding from the cameras, sunk down in her chair. The next day, the front page of the local paper reflected the blushing bride-to-be with her hands demurely over her face.
The whirlwind – now warmly referred to by the couple as the "Emmymoon" – continued as Tom was nominated for an Emmy for "Hatfields and McCoys." The couple married September 8, 2012, and attended the Emmy awards ceremony September 23, where he won. And what does he share about the enormity of that world-renowned industry celebration? Laura's dress.
"She designed the dress, drew the pattern and made it herself for the Emmys," said Tom. "When we arrived they asked, 'Well, what are you wearing, Mrs. Berenger,' and I go, 'It's by Laura of Moretti'" – Moretti being Laura's maiden name.
Tom then shifted enthusiastically into a story he'd heard of Laura's school days. "She made her own pair of jeans – a customized pair," he said as he laughed. "She wore them to school and all of the girls just flipped over them, asking 'Where did you get those?' and 'Where did you buy those?' She told them she'd made a pattern and sewed them on the machine. Well, they asked, 'Could you make me a pair?' She said, 'I don't have a factory. Do you know how hard it is to work with denim? I can't make an assembly line for all of you.'"
As Laura gently reminded him that the interview wasn't about her, she lovingly lamented that just as he'd proposed publicly when they'd discussed private, and just as he'd shared her stories when he received the interview request, the man just doesn't know how to take orders.
Currently full-time RVers, Tom and Laura exude warmth and humor wherever they go, making friends every step of the way.
"When we came here to Marathon to look at this coach, everybody was so nice," said Laura. "Kasey was so sweet and innocent. He wasn't pressuring us at all. We had Joe out there talking about changes we wanted to make. By the time we left, we were friends with everybody. Later, Tom received an email from Steve Schoellhorn saying, 'Heard you had a bus. Thank you. How is it? How's everyone treating you?' And then we met him at the Daytona 500 this past year. What a nice, friendly guy."
Intending to continue to spend quality time in their art nouveau/art deco-inspired Marathon, the two are focused on creating their new casita, which Tom described as having a contemporary New-York-loft feel, at Pelican Lake Luxury Motorcoach Resort in Naples, Florida. With four gables, an open floorplan and two chandeliers, there's no doubt this will be a space to indulge in the good things life has to offer – time with family and friends, home-cooked meals, toasting sunsets and so much more.

"I can't believe that I'm just so excited about 308 square feet. Our goal was to live in the Marathon right now, because we didn't know where we wanted to buy, what we wanted to do," said Laura. "I see big houses with yards and I get creeped out, because we waited so long to sell ours; I just still don't want one. We ended up buying a lot in Naples because we loved being there – so that's going to be our little winter hideaway. When we're allowed to go, we plan to return to Venice because my entire life I've wanted to have an apartment in Venice. We could do winters here and summers in Europe. So that's the yin to our yang."
With yin and yang in mind, Tom and Laura balance each other out, creating one dynamic team. She describes Tom as being 99.8% creative, while he describes her as Steve McQueen's doppelganger – "Steve's little sister" – very mechanically minded. Perhaps that's why she takes the lead when it comes to anything coach-related – driving, hooking up and maintaining their Marathon coach.
"She knows [coaches] really well – how they work and everything that goes along with that," said Tom.
Although Laura is knowledgeable and self-assured when it comes to anything left-brain-oriented, from mechanics to organizing and everything in between, she admits she gets stuck at times. "If I need something, I'll call Joe at the Florida location and say 'Joe, I'm stuck – I can't get my slider in,'" said Laura. "They tell me what to do. It's great! And there's always the after-hours hotline: I'm not alone."
Whether at their new home base in southern Florida or on the road for occupation or avocation, the two are fully embracing life in their Marathon.
"We hauled our motorcycles on a near 8,000-mile cross-country journey this summer," said Laura. "We rode hundreds of miles on the motorcycles through the beautiful prairies of South Dakota, the mountains of Wyoming and Montana. We brought the coach in the west entrance of Yellowstone, traveling through the entire park, exiting out the east side, on through the Bighorn Mountains and then to Cody, Wyoming."
No matter where they find themselves – at the resort, on the road or anywhere in between – they have the comforts of home.
"Every morning, he flips our frother on and delivers coffee," said Laura, "and I'm like 'Where are we? Oh, we're in a rest stop.' And it's awesome. You have your dogs, your house, your closet, your bed, your bathroom, your towels, your brand of coffee and your machine. I love it."
Now that's a happy ending.
---